Keystone From Van M Celebrities Apprentice
"Bella"
Thanks to Laura Van Embden Van M Collies Millville NJ.
This is our only tri girl. She is CEA, PRA non carrier. She is exceptional looking with a equally exceptional personality. She is friendly to all she meets and loves to be around our family. One of her favorite things to do are watching our guineas and chickens.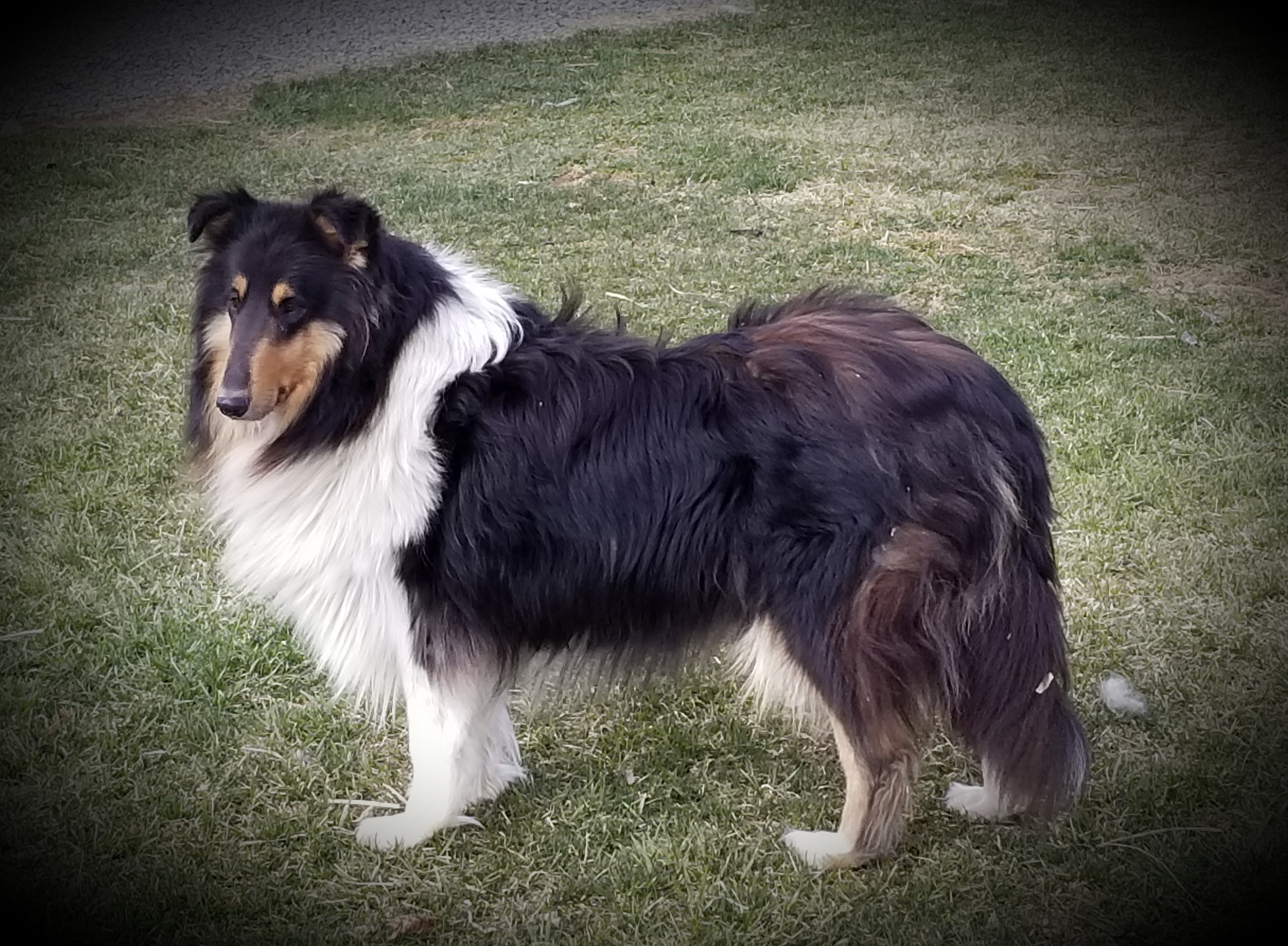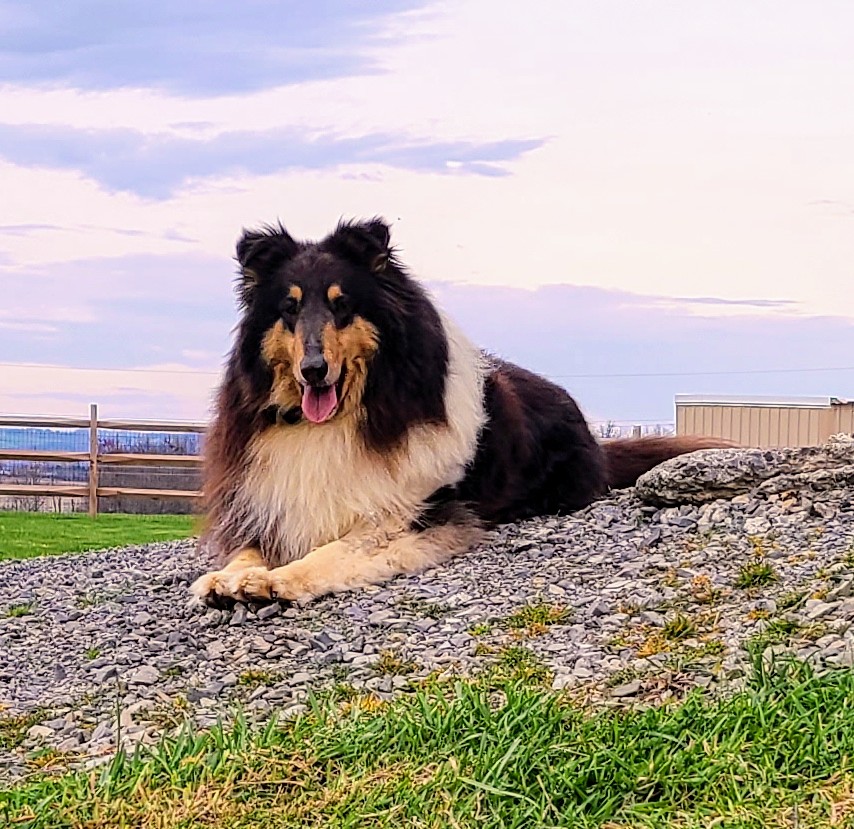 Keystone Summer's Princess Lassie
"Lassie"
Lassie is sable merle. She was born and raised on our farm. She is a very gentle, intelligent, and athletic collie. She loves children and is sure to let us know when someone comes into our driveway. Lassie is normal eyed. She is the daughter of Tia and Buck.